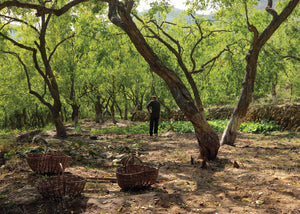 Jiaxian traditional Chinese date gardens are some of the earliest jujube cultivation centres in the world, with jujube trees planted as long as 1,400 years ago. Over years, local people have developed a system of jujube-grain intercropping, orchard management and date cultivation and processing techniques and have brought jujube into the local customs, tradition and culture. These gardens were designated a Globally Important Agricultural Heritage System in 2014. The intentional incorporation of trees into the landscapes where we grow food is a practice we have found great benefit from and have come to admire in cultures that do it better...
---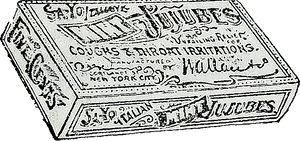 At the turn of the century, jujubes were thought good for chest and throat irritations. The original JUJUBE candy contained jujube juice for this reason, although the candies did not contain this natural juice for long. The original candies are thought to have became popular in theaters with the idea of decreasing the disturbance of coughing during movies. The history of Jujubes as a food and medicine does not begin with the movie candy, however. The history of Jujubes begins 4,000 years earlier in the East as the original functional food, considered as a medicinal plant that had a unique...
---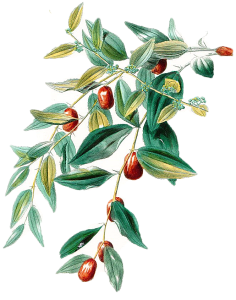 Jujube (Ziziphus jujuba) belongs to the Rhamnaceae (Buckthorn) family. Its close relative is the sour jujube (Ziziphus spinosa), from which cultivated jujubes were selected. Sour jujube is native to the dry mountainous areas of northern central China. Local people gather the small wild jujube fruits for its seeds, which is a potent traditional Chinese herb in its own right, known as Suan Zao Ren. Jujube has provided the source of livelihood and has enriched the culture where it is grown. They are not only a source of livelihood, a favorite food of the locals, but also an important part of...
---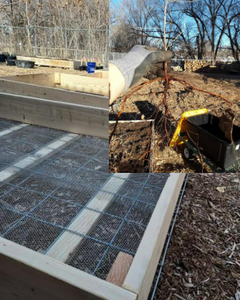 Taproots are the umbilical cords of the tree world. They serve as a lifeline from day one as a tree seed sprouts, growing straight down or shifting course slightly as minor obstacles are encountered. As the root tip encounters an inhospitable environment that it can't avoid (too wet, too dry, too high pH, etc.), it's growth stops. Root buds sprout and develop higher up, many near the soil surface. These new root branches, horizontally growing and radiating outwards from the trunk, become the framework for the permanent root architecture that will influence the trees survival until it's old age. Now...
---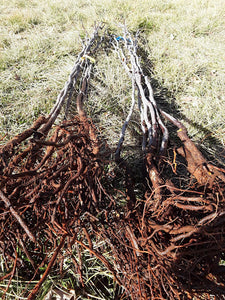 Why bareroot? Historically, it's a strange question to ask. Before the emergence of widespread plastics, trees and shrubs were almost exclusively dug and moved during their dormancy. Because of the enormous weight of the soil surrounding roots, it makes sense to just shake it off and move the plant. It is the most energetically efficient way to plant. There also happens to be huge benefits to growing trees and shrubs in-ground, instead of plastic pots. Imagine you wore high heels daily and never took your shoes off—do you think the bone structure of your feet would be healthy after a...